Richard H. Berube
1923 - February 20, 1945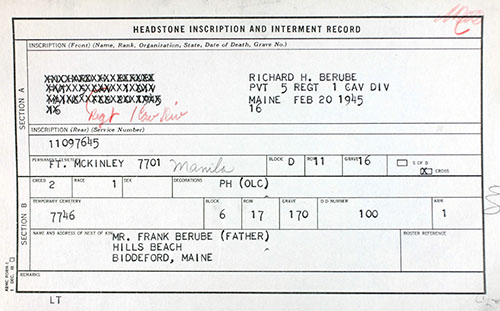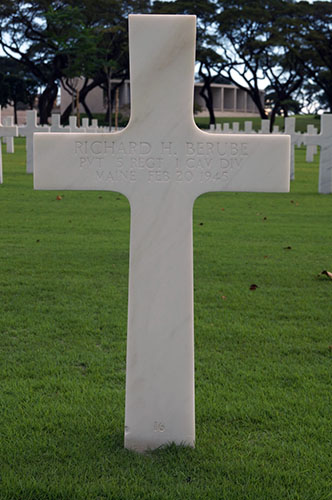 Son of Frank Berube who resided in Biddeford, Maine.
Richard served as a Private, 5th Cavalry Regiment, 1st Cavalry Division, U.S. Army during World War II.
He resided in York County, Maine prior to the war.
Richard "Died Of Wounds" received in action during the war and was awarded the Purple Heart with 1 Oak Leaf Cluster.