Lamar A. Bloomquist
March 3, 1925 - March 17, 2014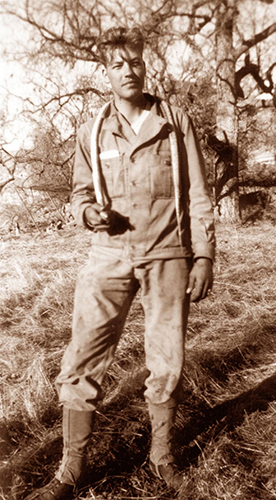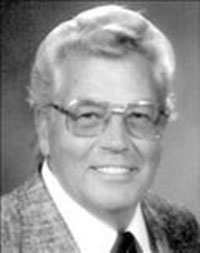 LaMar Bloomquist passed away peacefully in his home on March 17, 2014 of natural causes at the age of eighty-nine.
LaMar was the seventh and youngest child of Axel and Hilma Bloomquist. He was born and spent his early years in American Fork. His family moved to 47 East 1700 South in Salt Lake City when he was ten. Raised there, he attended church, McKinley Grade School, Lincoln Jr. High, and South High School.
He met Norma Brewer at age ten just after his move from American Fork. They started their sixty-three-year marriage, at the young age of seventeen, in the Salt Lake City and County Building on November 4, 1942.
After marrying Norma, they lived at home with her parents until he left for World War II service in the South Pacific. His service was cut short and he and Norma spent a year in California while he recovered from his wounds.
In 1952, they moved from their small second floor apartment on State Street into their first home in Bountiful to raise their family closer to LaMar's work. In 1961,mthey relocated to their present home in Bountiful.
LaMar was a devoted husband, loving father, talented artist, a lifelong fisherman, and a fun-loving patriarch to his family.
He retired from civil service at Hill Air Force Base and was a member of The Church of Jesus Christ of Latter-day Saints.
He is survived by three sons, Randy LaMar (Lenna), Gary Norman (Pat), and Danny B. (Debbie); two daughters Vickie Ellen Slagowski (Randy) and Connie Rae Goble (Edwin); seventeen grandchildren; twenty-six great-grandchildren; and two great-great-grandchildren.