Anthony J. Corso
July 1, 1925 - July 18, 2003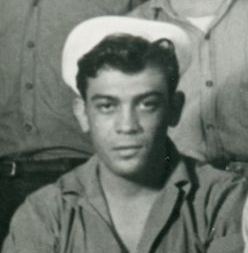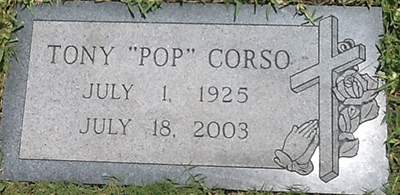 Anthony J. (Tony) Corso, went to meet the Lord July 18, 2003 after a long and courageous battle with cancer. He born July 1, 1925 in Bryan, Texas to the late Rosa and Carlo Corso. Anthony served his country during WW II aboard the USS Hope. He also attended Mary Queen Catholic Church and was a member of the Sacred Heart Society.
Mr. Corso is survived by his loving wife Angie Corso; son, A.J. Corso, Jr. and wife Lynn; two grandchildren, Justin and Andrew Corso; brother, Frank Corso; sisters, Bessie Stabler, Pauline Marino; and other nephews and friends.
He is interred at Forest Park Lawndale Cemetery. Pallbearers are Joseph Corso, Shelley D. Ecke, Rick Bush, John West, Joe Quortero, Bennie Gilmore. Honorary pallbearers are Joe Canalito, Ross Greco, Jake Regusa, and Tom Eade.