Josiah S. Dilley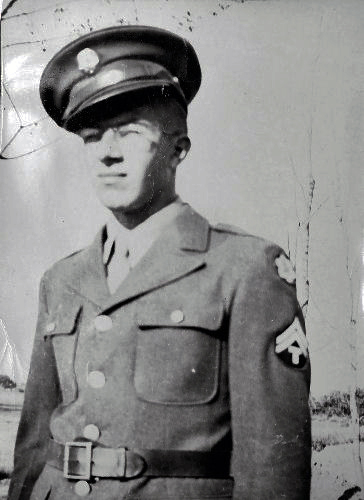 Madison, WI - Josiah Steiner Dilley, 88, died peacefully in his sleep of cancer on Tuesday, April 24, 2012, surrounded by family in Madison. He was born on March 30, 1924 in Blufton, Ohio and is survived by his wife, Ingrid, of 34 years; sons Chris Rich (Elaine), and Grant Dilley (Debbie Gaffney); his daughters, Beth Dilley (Craig Kesselheim), Karen Dilley (Dick Thomas), and Becca Dilley (James Norton). He is survived by a brother, Frank Dilley. He is also survived by his first wife, Marilyn Grant. He is predeceased by a brother, James Dilley and a sister, Anne White. He is survived by 8 grandchildren and several nieces and nephews. Josiah served in the US Army in the South Pacific during World War II as an X-ray technician on the hospital ship USS HOPE.
Josiah's prime passions in life were his family, writing, teaching, and traveling. He believed strongly in creating beautiful memories, and therefore focused his life on family relationships and pursuing experiences with meaning and fulfillment.
He received his Bachelor's degree in Music Education from Ohio University in 1949. He received his Master's and Doctorate degrees from the University of Minnesota in 1963. He worked from 1963-1993 at the University of Wisconsin-Madison as a Professor of Counseling Psychology, and authored three books: "Higher Education: Participants Confronted," "...And I thought I knew how to Communicate!", and most recently, "The Pause that Empowers."
In lieu of flowers, the family requests that donations be made to the Salvation Army or the American Red Cross, two of Josiah's favorite charities.
| | |
| --- | --- |
| Army Serial Number | 35752226 |
| County & State of Residence | Undefined |
| Place of Enlistment | Clarksburg, WV |
| Date of Enlistment | 03/31/43 |
| Grade | PVT – Private |
| Source of Army Personnel | Civilian Life |
| Nativity | Ohio |
| Year of Birth | 1924 |
| Education | 1 Year of College |
| Civilian Occupation | Undefined |
| Marital Status | Single without dependents |
| Component of the Army | Selectees (Enlisted Men) |
| Box Number | 0987 |
| Film Reel Number | 5.49 |