Samuel Hoyt Elkins
July 29, 1921 - December 3, 1944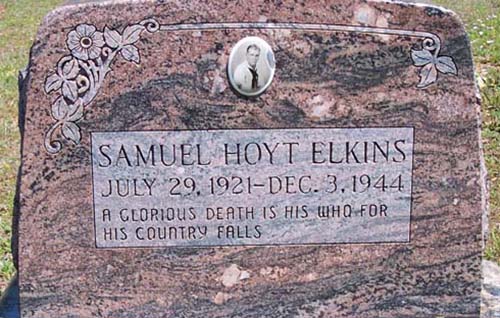 Remains of Samuel H. Elkins, whose next of kin is listed as Ollie W. Elkins, are being returned along with those of 4,503 other Americans who lost their lives during World War II, from the Pacific area, aboard the U.S. Army Transport Sergeant Jack J. Pendleton. Samuel lost his life on December 3, 1944.
Elkins, who served in the merchant marines, is one of the 115 Oklahomans in the group being returned from temporary military cemeteries in New Guinea and the Philippine Islands.
Under the program for final burial of World War II dead, next of kin may elect to have remains returned to the United States for burial in a private or national cemetery or may request interment in a permanent American military cemetery overseas or a private cemetery in a foreign country, which is the homeland of the deceased or of the next of kin.