Nola J. Hotchkiss
April 8, 1920 – March 6, 2009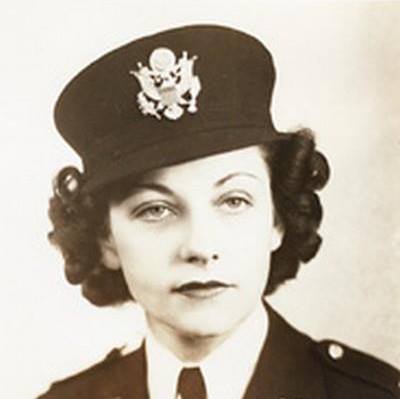 Rapid City, SD - Nola Jean (Hotchkiss) Collins died on March 6, 2009 at the Rapid City Regional Hospital in Rapid City, South Dakota. She was 88 years old. Nola Jean Hotchkiss was born in Dallas, SD April 8, 1920, the eldest of two children born to Wayne and Fae Hotchkiss. She grew up in Dallas and graduated from Dallas High School in 1938.
Jean enrolled at St. Mary's School of Nursing in Pierre, graduating in 1941. After her graduation, she worked as a registered nurse until enlisting in the US Army Nurse Corps in September 1943. Jean served as a nurse aboard the USS Hope, an Army hospital ship, throughout the Southwest Pacific, including the Philippines, New Guinea, and Japan. She was honorably discharged from the Army as a First Lieutenant in January 1946. Upon her return to South Dakota, she once again worked as a registered nurse, public health nurse, in state government and in mental health.
She was a life member of the VFW and American Legion and their auxiliaries. Governor Mickelson gave her the Jefferson Award for Outstanding Public Service in 1988. Jean married Thomas F. Collins in Winner on September 11, 1947. The couple had four children: Nancy, Tom, Beth and Mark. Jean was a faithful member of Trinity Episcopal Church for more than sixty years.

She is survived by her children Tom (Kirsten Thompson) of Portland Oregon, Beth (Tom) Iverson of Rapid City, and Mark of Omaha; her grandchildren, Nancy, Nicholas and Steven Iverson, Brendan and Kelly Collins; her in-laws Sybil Hotchkiss, Kathleen Steele, Joan and Loren Foltz, Carmen Perez Collins, Jack and Helen Collins, and William Knodell.

She was preceded in death by her husband Tom, her daughter Nancy, her parents, and her brother, Donald Hotchkiss.