Drexel K. Malloy
April 15, 1921 - February 8, 1987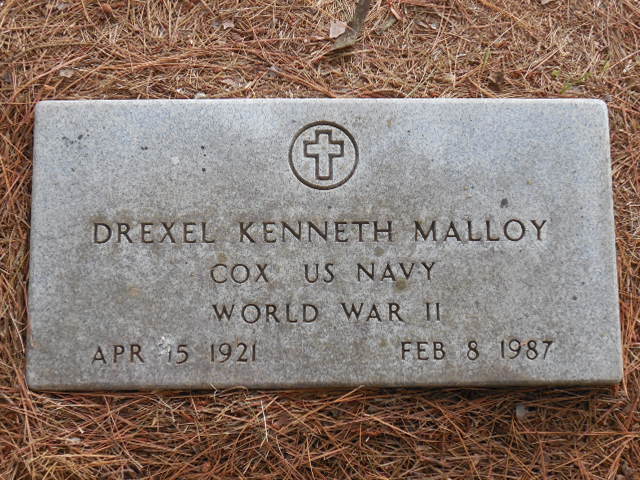 Arthur Brown Longtin, 90, a Pearl Harbor survivor, passed away peacefully June 7, 2015 with many family members by his side.
Drexel Kenneth Malloy, 65, of Danville, AR, died Saturday, February 08, at his home.
He was a retired welder, a veteran of WWII, the son of the late Jormon and May Snow Malloy, and was preceded in death by a daughter, Debbie Malloy.
Survivors include his wife, Viola Violet Malloy, of the home; six sons, Gary Malloy, of Chester, IL; Terry Malloy, of Greenville, IL; Kenneth Malloy and Ricky Malloy, both of Coffeen, IL; Randy Malloy, of Maple Plains, MN; and Brian Malloy , of Benld, IL; five daughters, Brenda Malloy, Gail Langston and Donna Langston all of Hillsboro, IL, Marsha Ellsworth, of Donnellson, IL, and Vickie Schoerdel, of Coffeen, IL; three brothers, Carl Truman Malloy, of Benld, IL, Durrell Malloy, Of Coffeen, IL and Carroll Malloy, of Seatle, WA; three sisters, Mary Lewey, of North Alton, IL, Salem Meyer, of Hillsboro, IL and Lila Marzzier, of Wheaton, IL; and fifteen grandchildren.
Graveside service was held February 11, with Rev. Luther Riddle, officiating.