Harry R. Minzghor
November 13, 1925 – March 23, 2008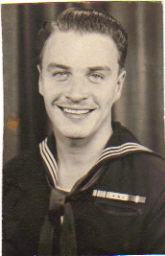 From Harry's son, Dennis:
My father, Harry Robert Minzghor, served on that ship. However, after a period of time, he felt he wasn't doing his part, and asked for a transfer. They transferred him to an oil tanker. One day it had 985 kamikaze trying to take out the oil tanker. He survived that skirmish and went home to his wife, Evelyn Mae Black Minzghor. They had four children. I am the oldest, Dennis Gene Minzghor, then Diane Marie Minzghor, Douglas Mathew Minzghor and David Allen Minzghor. David also served in the Navy.
I hope this helps you.
Harry Minzghor died at 81 years old just a few years ago.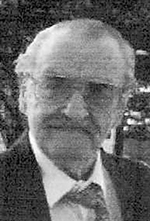 He was born on Nov. 13, 1925, in Cass Lake, Minn., the son of Matthew and Edwina (Brown) Minzghor. He was raised and educated in Cass Lake. He joined the U.S. Navy in 1944, where he served during World War II, first on the hospital ship USS Hope, and he later transferred at his request to an oil tanker. He was honorably discharged in 1946. He married Evelyn (Black) in Chicago, Ill., on July 6, 1944. They moved to Hibbing for 25 years, where Harry sold cars, and was an owner of the race track for eight years. He was a stock car racing champion for two years in a row. He also owned the Grand Rapids race track for 10 years. He eventually moved to Cass Lake for 30 years, where he owned the Sunnyside Lumber Company. He and his wife have spent the last three years living in Calumet. He was a member of the Drum and Bugle Corps of Chisholm, a member of Jack Kimball American Legion Post 284 of Cass Lake, past president of the Cass Lake Dance Club, and a loving and dedicated member of the Church of Jesus Christ of Latter Day Saints in Grand Rapids. He liked to hunt, fish, bowl, and especially enjoyed woodworking, giving away the crafts and pieces he created.
He is survived by his wife, Evelyn of Calumet; sons: Dennis (Ann) Minzghor of Spokane, Wash., and Doug (Keike) Minzghor of Portland, Ore.; daughter, Diane (Art) Koski of Keewatin; five sisters, one brother; eight grandchildren; and 15 great-grandchildren.
He was preceded in death by his parents; son, David Minzghor; brother, Kenny; sister, Bessie; grandson, Nathan Minzghor; and granddaughter, Dawn Minzghor.
He is interred at the Pine Grove Cemetery in Cass Lake.