Herbert Nelson, Jr.
December 26, 1926 - July 15, 2003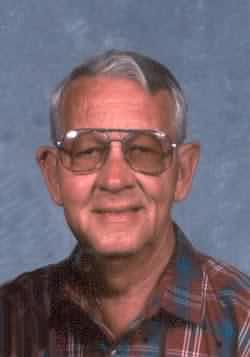 Waynesville—Herbert ''Hub'' Nelson, age 76, of Raytown Heights, died Tuesday, July 15, 2003 at his residence.
A native of Haywood County, he was the son of the late Luchius Cordell and Mollie Massie Nelson. He was also preceded in death by a sister, Mattie Fuller and three brothers, Joe, Melvin, and Edward ''Bud'' Nelson. He was a retired Dayco employee with 34 years service. He was a US Navy veteran having served during World War II and was a member of Barberville Baptist Church where he served as a deacon and served as Sunday School teacher for the rest home.
He is survived by his wife of 54 years, Vera Caldwell Nelson; a daughter, Judy Nelson York and her husband, Alvin Layne York, of Arden, NC; a son Johnny L. Nelson and his wife, Katie, of Waynesville; a sister, Thomasine Nelson of Waynesville; three grandchildren, Sherry Spurlin, Jill Mann, and Johnny L. Nelson, Jr.; and three great-grandchildren, Amanda Nicole Spurlin, Mollie and Jody Mann.
Arrangements are by Hamilton-Mylan Funeral Home, Vancouver.