Hugh K. Pyle
October 17, 1922 - January 9, 2011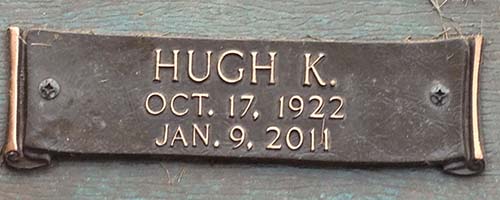 Hugh K. Pyle 88, passed away on January 9, 2011. He was born in Kokomo, IN.
He enlisted in the U.S. Army on March 3, 1941, and was stationed at Schofield Barracks in Oahu, Hawaii on December 7, 1941, (Pearl Harbor Day). He was wounded on November 11, 1944, on Layte, Philippine Island in the battle to retake the Philippines.
Upon discharge from the Army in August 1945, he went to work for the U.S. Post Office in Indianapolis, IN, retiring January 1, 1978, with 32 years of service.
He was a long time member of Castleview Baptist Church, having the privilege of serving on many of its Boards and Committees.
He is survived by wife, Betty L. (Haines) Pyle.