Joseph A. Sherek
July 9, 1925 - October 24, 2003
Source: Muster Roll - December 19, 1944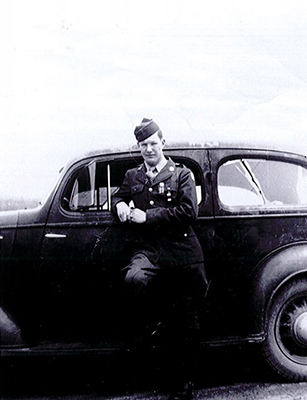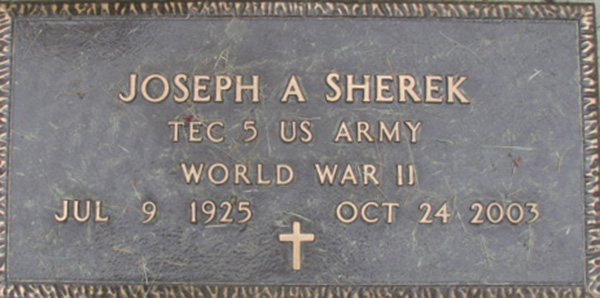 Joseph A. Sherek, 78, of Biwabik, died Friday, Oct. 24, 2003, in the University Medical Center-Mesabi in Hibbing.
He was born July 9, 1925, in McKinley, to Joseph and Angela (Samec) Sherek. Following school, he enlisted in the Army and served our country in World War II in New Guinea and the Phillippines. He married Charlotte Orazem on May 7, 1955, in the Holy Rosary Catholic Church. He worked for the Erie Mining Company and retired from LTV Mining Company as an automotive mechanic in 1988.
Joseph was a life member of the George and Mark Klobuchar VFW Post in Gilbert, a member of St. Johns Catholic Church and an avid hunter and fisherman.
He is survived by his wife, Charlotte; sons, Michael of Biwabik, and Thomas (Renee) Sherek of Aurora; daughters, Roseann (Jim) Knepper of Fridley, and Patricia (Brian) Taylor of Hibbing; grandchildren, Rosie (Ken) OBrien of Eveleth, and Reynolds and Rhys Williams of Virginia Beach; great-grandchildren, Alec and Drew OBrien; and nephew, Jerry (Sue) Sherek of Fridley.
He was preceded in death by his parents; son, Steven, on June 14, 1961; sister, Rosemary; and brother, John E.