Jack C. Vinyard
January 28, 1924 - March 21, 2006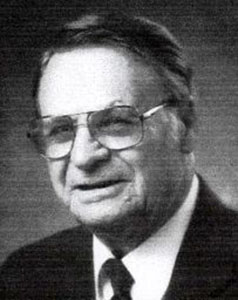 Mr. Vinyard was born in Webb City, Okla., and attended Amarillo High School. He worked for the Amarillo Daily News for 26 years and then for the Dallas Morning News as a printing pressman until retiring in 1986.
He served with the U.S. Army during World War II and was stationed in the Philippines for two years. He received a Purple Heart for being wounded in 1943.
Mr. Vinyard was a 50-year Life Member of San Jacinto Lodge 1330 in Amarillo, 15-year member of Metropolitan Lodge 1182 and served as past Master, was currently secretary and was past secretary of the Tannehill and Vickery Lodge. He was a 50-year member of the Shrine and was active in Shrine bowling, golfing and was a volunteer office worker. He was present secretary of the Dallas High Noon Club.
He married Grace A. Smith on Nov. 10, 1946.
Survivors include his wife; a son, Jack Vinyard Jr.; a daughter, Susan M. Steen and husband Wayne of Amarillo; sisters, Marjorie Franks and Greta Thibodeaux and husband Art of Amarillo; a brother, Gerald Smith and wife Bonnie of Borger; two grandsons, Richard and wife Toni and Michael and wife Sheri; five great-grandchildren; nieces, De'Ann Smith and family of Albuquerque, N.M., and Jimi Beth Metzger and family of Denver.