Lester L. Whiteman
1915 - November 13, 1944
Source: Muster Roll - December 19, 1944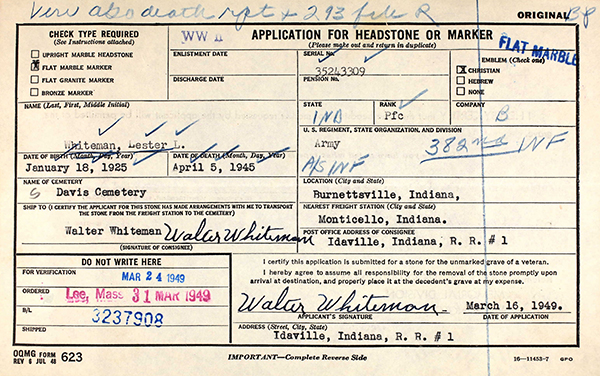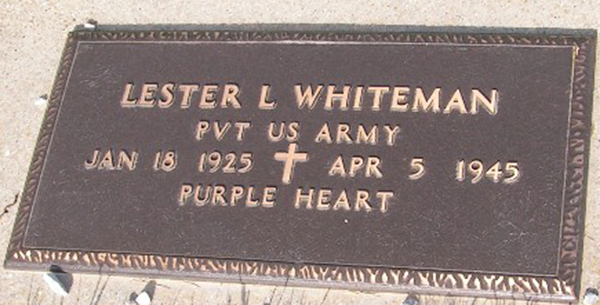 MONTICELLO, Ind. — The body of Pfc. Lester Whiteman, who was killed in action on Okinawa April 5, 1945, will arrive in Monticello Monday and will be taken to the Miller funeral home.
He was the son of Mr. and Mrs. Walter Whiteman, who live north of Idaville.
Funeral rites will be conducted Tuesday afternoon at 2 o'clock at the funeral home by the Rev. Virden Graham and burial will be In the Davis cemetery. The American Legion is in charge of services. Friends may call at the mortuary.
Original article was in the Logansport Praros-Tribune Friday Eve., March 11, 1949